Admit Card
Rajshahi University Admit Card 2023: admission.ru.ac.bd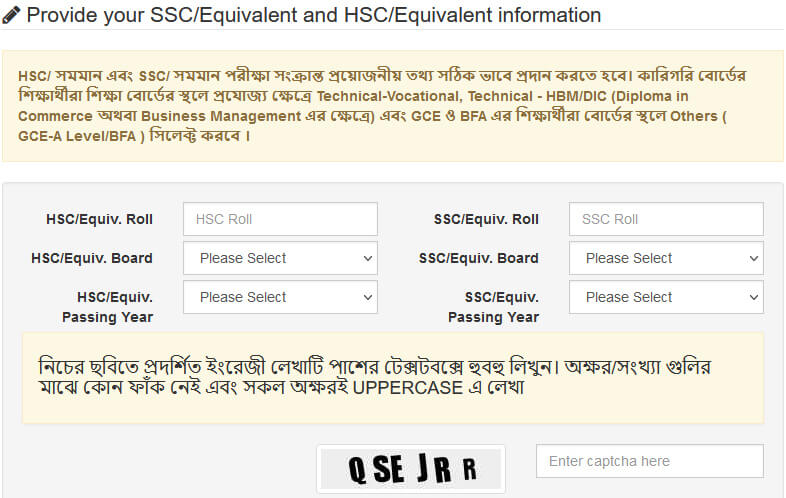 Download Rajshahi University Admit Card 2023 at admission.ru.ac.bd link. The RU Admit Card 2023 of Admission Test Session 2022-23 Has been Release. Only Preliminary Selected Students Can Download RU Admission Test Admit card. The Admission Test Will be Held from 29, 30 and 31 May 2023. Rajshahi University Admission Circular Was published on February, 2023. Eligible students are being invited to apply for admission in the 2022-23 academic year. After Application Complete and Published Selection Result, The Authority Announced RU Admission Test Date, Routine and Admit Card Download Schedule.
Let's Go To The Right Section in…
Rajshahi University Admit Card 2023
The Authority Publish Rajshahi university Exam Routine for the academic session 2022-23. Admission Test Will Held For C Unit at 29 May, A Unit Admission Test Will held on 30 May and B Unit Admission Test Will held on 31 May 2023. Every Group Admission Test Will held for Couple of Schedule and Time.
Only those students who will be selected from the primary application will get the admit card. When the admit will be available online, you can download the admit card from this link application.ru.ac.bd. Let's know step by step how to download admit card.
প্রবেশপত্র আগামী ১৫-০৫-২০২৩ তারিখ  দুপুর ১:০০ টা হতে ১৮-০৫-২০২৩ তারিখ এর মধ্যে ডাউনলোড করতে হবে।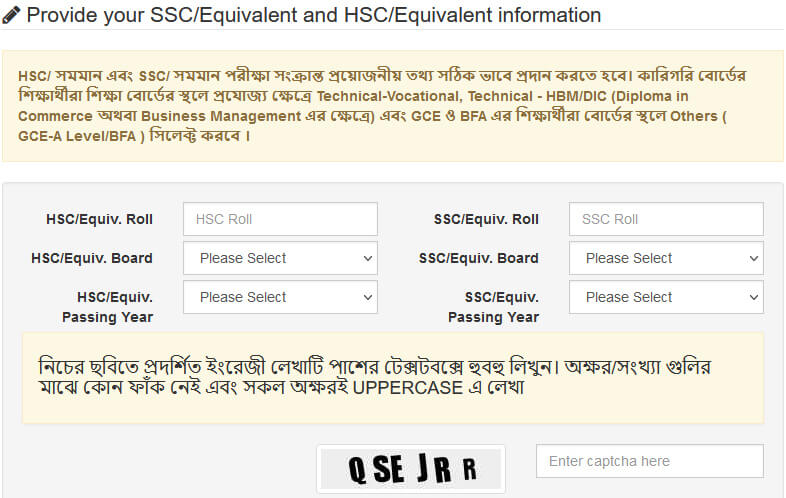 Download RU Admit Card 2023
First, enter this link application.ru.ac.bd.
Then click on the login button below.
Download a separate admit card for each unit applied.
Candidates have to Download Admit Card during 14 to 18 May 2023. They have to Download Admit card and Bring Admit card in Color Print. Application Complete Final Application and Payment, They Will able to download Rajshahi University Admit Card.
Rajshahi University Admission Exam Routine
After Complete of Change and Reschedule, The Authority Published Final RU Admission Exam Date on June 2022. Now, Check The RU Admission Test Date from Below.
Admission test of science  Group (C uni)t will be held on 4th October, admission test of humanities Group / All Group (A unit) will be held on 5th October and admission test of commerce Group (B unit) will be held on 6th October 2022. Below is the detailed schedule of Rajshahi University Admission Test.
| Unit Name | Admission Test Date | Day | 9:00 am to 10:0 am | 11:00 am to 12:00 pm | 1:00 pm to 2:00 pm | 3:30 pm to 4:30 pm |
| --- | --- | --- | --- | --- | --- | --- |
| Unit-C (Science) | 29 May 2023 | Monday | Group-1 | Groupp-2 | Group-3 | Group-4 |
| Unit-A (Humanities) | 30 May 2023 | Tuesday | Group-1 | Groupp-2 | Group-3 | Group-4 |
| Unit-B (Commerce) | 31 May 2023 | Wednesday | Group-1 | Groupp-2 | Group-3 | Group-4 |
Through This post, We Provide you Rajshahi University Admit Card Download link and Information. We Also Provide You RU Admission Test Routine and Details. Hope You Find the Right information from here.