Admission
RU Seat Plan 2023 – Rajshahi University A, B and C Units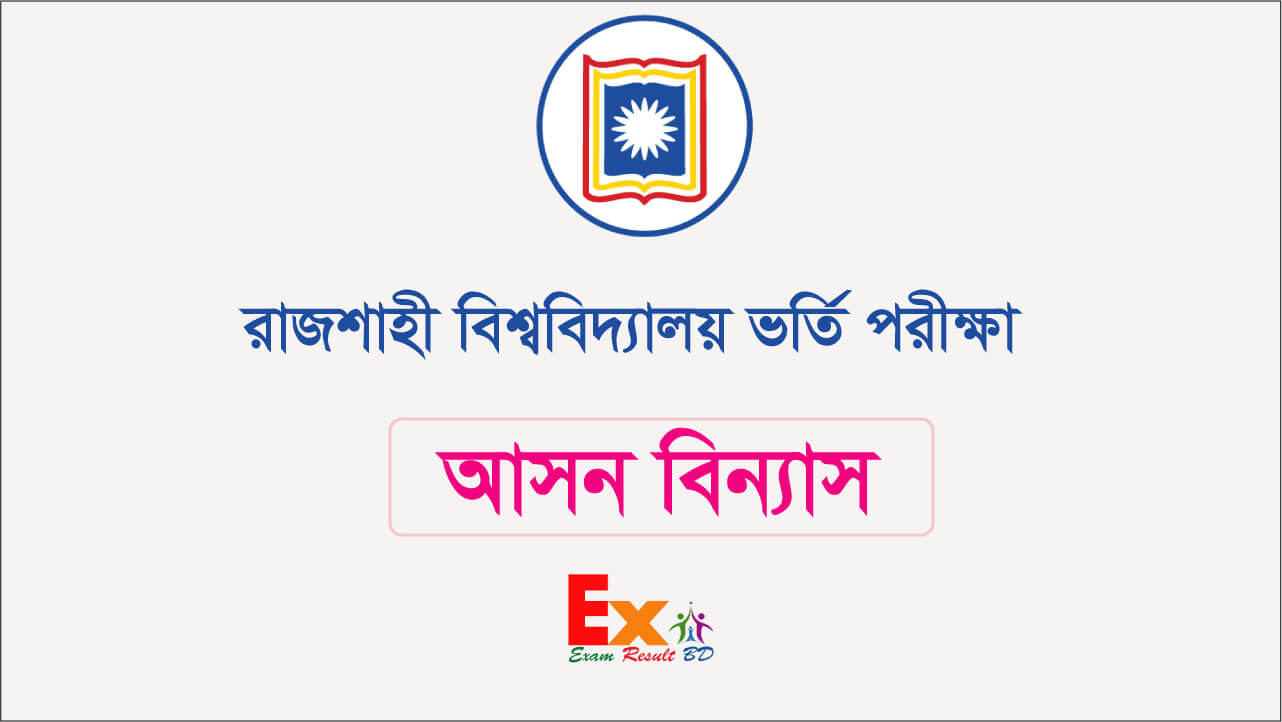 RU Admission Exam Routine 2023 and Seat Plan Has Been Published. Rajshahi University honours first Year Admission Test Will Starts from 29 May 2023. Applicant's Already Looking For RU Exam Seat plan and Detailed Routine to Seat the Admission Test. Only Eligible and Final Application Complete applicants Can seat for Admission Test. the Admission date are going to be held on 29, 30 and 31 May 2023 at different Time and Schedule. However, we have decided to provide you Every unit RU Seat Plan 2022 PDF and Instruction.
RU A, B and C Unit Admission Test Will conduct by 4 Groups or Shits. You Will Get Every shits / Groups Seat plan from this Post. We will provide you RU Admission Test Seat Plan 2022-23, after published by the Rajshahi University Authority. Detailed seating arrangements can be found on the admission website AB. Seat layout can also be known via SMS.
RU Admission Seat Plan 2023
Many of you now wait for the Seat Plan of Admission Test for RU. The authority has already published the Admission test date. Once the admission test is over, They will publish result as soon as possible. It started on the 29 May 2023 by taken C Unit Test. They have published a notice along with it. How, we have easy and fasted way instruction to Check RU Admission Seat Plan For any unit.
Go to https://admission.ru.ac.bd.
You will get the admission notice at the top section of the page.
Click Admission Seat Plan Button
Enter Your Information and Get your admission test seat plan and instruction.
RU Admission Exam Routine 2023
Admission test of science  Group (C unit) will be held on 29 May 2023, admission test of humanities Group / All Group (A unit) will be held on 30 May 2023 and admission test of commerce Group (B unit) will be held on 31 May 2023. Below is the detailed schedule of Rajshahi University Admission Test.
| Unit Name | Admission Test Date | 9:00 am to 10:00 am | 11:00 am to 12:00 noon | 1:00 pm to 2:00 pm | 3:30 pm to 4:30 pm |
| --- | --- | --- | --- | --- | --- |
| Unit-C (Science) | 29 May 2023 | Science (Group-1) 10001-28574 | Science (Group-2) 30001-48574 | Science (Group-3) 50001-68574 | Science (Group-4) 70001-88574 |
| Unit-A | 30 May 2023 | All (Group-1) 10001-28017 | All (Group-2) 30001-48016 | All (Group-3) 50001-68016 | All (Group-4) 70001-88016 |
| Unit-B | 31 May 2023 | Group-1: 9001-91556 (Non Science) | Group-2: 10001-26904 (Business) | Group-3: 50001-63771 (Non Business) | |
We know that many applicants are hoping for their selection in the Rajshahi University admission test exam. Everyone is eager to get the list of Merit in hand. Therefore, we are hoping to publish the list on our website for your convenience. You can check the RU result very easily on this site. You need to wait for the time, and we will let you know when the result is published.