Scholarship
HSC Scholarship Result 2023 PDF All Education Board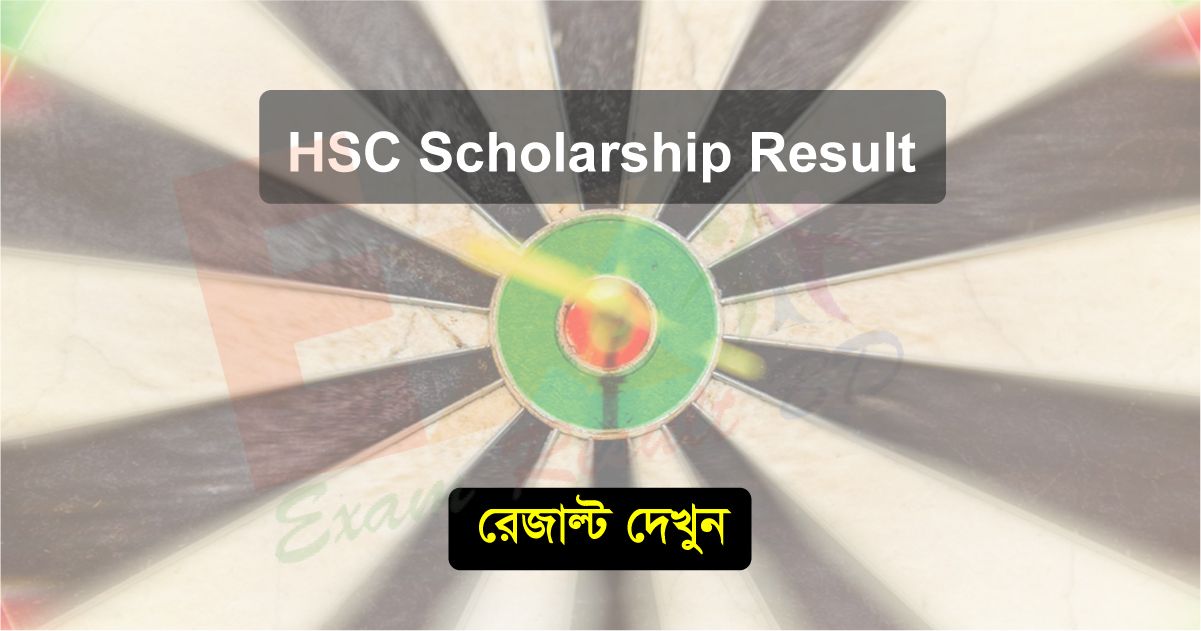 HSC Scholarship Result 2023 All Education Board. The Scholarship will Publish For HSC Result 2022. Higher Secondary Certificate Stipend Result Will Publish Soon. Total Eleven Education board Publish Scholarship at Their Official Site. So, When The Authority Publish Scholarship Result, We Will Update Here.
HSC Scholarship 2023 Will Publish Within 16 March 2023. Note That The Result Will For HSC Exam Result 2022 Which Was Publish 8 February 2023. Nine General Education board and One (1) Madrasah Board and Technical Education Board Will Publish Intermediate Scholarship In The Month of March 2022.
Let's Go To The Right Section in…
HSC Scholarship Result 2023 All Board
Now all students who have passed Higher Secondary Certificate Exam are waiting for Scholarship Result 2023. Every Education Board Include Madrasah and Technical Board Will Publish Separately. So, You have To Collect Result by Visiting Your Desire Board. But, For Students Facilities, We Create The Post For Attach All Board Scholarship File in One Place. So, You Can Download All Board Scholarship Result From Our Site. Hope You Enjoy The Post.
Scholarship Will Provide for your Graduation Period. That's Mean, You Will Get HSC Scholarship For Only Education Period. So, If You Leave The Study or Don't Admission In Any Education level After HSC Result, Then You Won't Get Scholarship.
ঢাকা, দিনাজপুর, যশোর, রাজশাহী, সিলেট, মাদরাসা ও ময়মনসিংহ বোর্ড পরীক্ষার ফলের ভিত্তিতে বৃত্তি রেজাল্ট প্রকাশ। অন্যান্য বোর্ডের বৃত্তি রেজাল্ট দ্রুত প্রকাশ হবে।
আজ বৃহস্পতিবারের (১৬ মার্চ) মধ্যে বৃত্তির গেজেট প্রকাশ করতে বলা হয়েছে।
HSC Scholarship 2023
Do You Know? scholarship is given for only education period. scholarship is given in two categories – Merit/Talent Pool Scholarship and General Scholarship. Students will get remuneration per month Tk. 550/- & yearly Tk. 1200/- for one time in talent pool group and per month Tk. 250/- monthly & per year Tk. 500/- for general group. Scholarship will be given education period only. Scholarship result will be offered individually board wise. Students can get result from particular board website.
Every all education boards Announce The scholarship based on HSC Exam. There are eight general education boards and one Madrasha education board in Bangladesh. They are Dhaka Education Board, Chittagong Education Board, Jessore Education Board, Barsial Education Board, Comilla Education Board, Dinajpur Education Board, Sylhet Education Board, Rajshahi Education Board & Bangladesh Madrasha Education Board.
How To Get HSC Scholarship Result 2023
Scholarship Result Will Publish on Education Board Official Site. Like HSC and SSC, Their are not The Web Search Server For Collect Scholarship Result. However, All Education Board Publish Result on own Board Official Website. So, Click The Below Link For Getting Board Wise Scholarship Result.
HSC Scholarship 2023 by Education Board Wise
Comilla Board Scholarship Result

Barisal Board Scholarship Result

Chittagong Board Scholarship Result
Technical Board HSC Scholarship
Some Information of HSC Scholarship 2023
A student must be a Bangladeshi citizen for the scholarship awarded.
The scholarship will consider the students' honesty and satisfactory progress in education.
All scholarships will be able to receive one-time grants.
All scholarship students will have the opportunity to study without tuition fees.
Only regular students will be eligible for the scholarship.
This scholarship will be awarded for only two years.
5% scholarship reserved for girls.
The scholarship students must be admitted to an approved educational institution.
The number, rate and deadline for this circle are conditional. If the government wants it to be amended, added or cancelled without showing any reason.
If a student does not accept or claim the scholarship within six months of the end of the scholarship, the money must be deposited in the public treasury.
The minimum result for any scholarship is GPA of 3. All the scholarships will be formulated except for the GPA of the fourth subject.
Did You Find The HSC Scholarship Result 2023? We Already Discuss About Result Publishing Date and The Way of Getting Result. If You have Any Question About Result of HSC Exam, Then Make a Comment in Below box and We Will Try To Give The Answer as Soon As Possible.