Admission
Chittagong University Seat Plan 2023 – CU Seat Plan PDF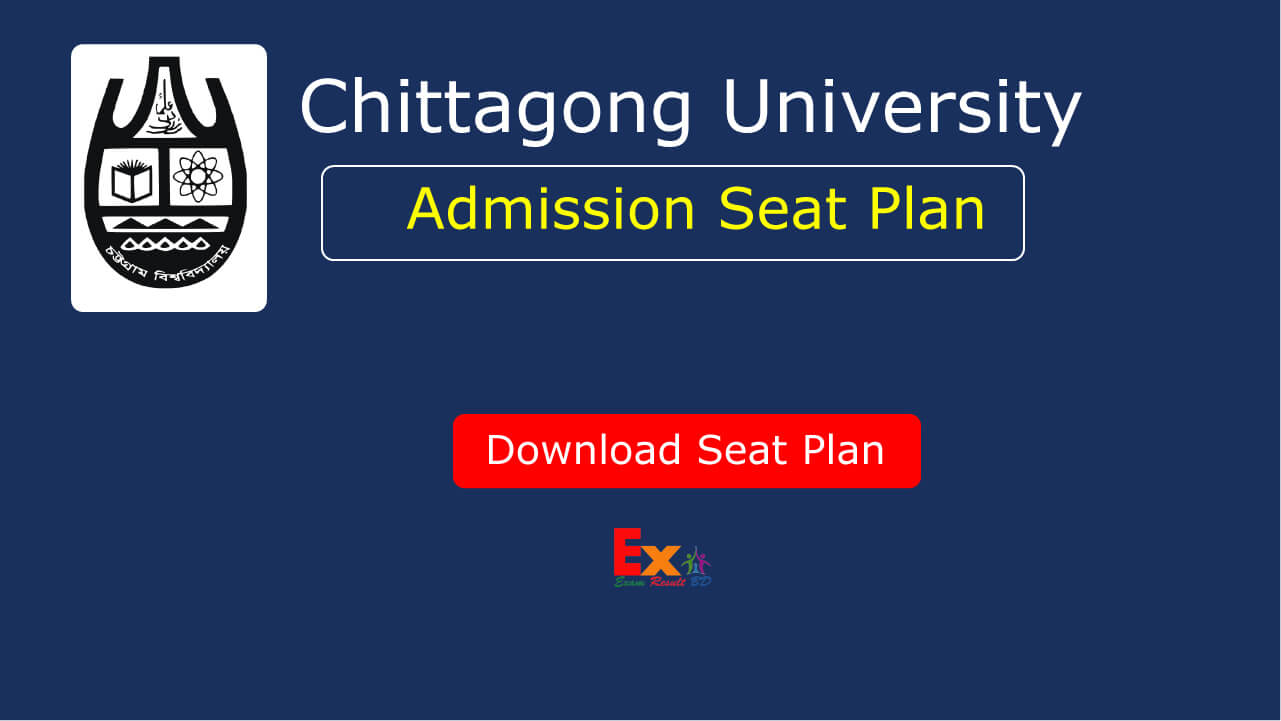 The Chittagong University Seat Plan 2023 has Been Published. Students Can check their CU Seat Plan 2022-23 for Any unit through admission.cu.ac.bd Website. We have also provide you CU Admission Seat Plan For A, B, C and D Unit. Authority information every unit admission test seat plan can be found before 2 days of Admission test. They can be send SMS to your Registered mobile number about seat Plan.
Chittagong University Admission Test 2022-2023 Session Date has Been Declared. This Year Admission test Will be starts from 16 August 2023 by conduct A Unit Admission. The Admission test Will be end by conducting D1 Unit Admission Test on 24 August 2023. CU Admit Card download Process Started from 1 August 2023 and Students can Download Till Admission Date. However, you can Find more details About Admission test date, Time and schedule through our website.
Let's Go To The Right Section in…
Chittagong University Seat Plan 2023
The Chittagong University Admission Seat Plan 2023 PDF Publish on admission.cu.ac.bd Website Notice Board. They Will publish each unit and Shift separate. So you can Download Chittagong University Test 2022-23 Seat Plan from the Respective Official Website. However, we have collect every unit and shift Seat plan and Provide through our Website to Download. Simply, Just Find Your Unit and Shift Name and Click Download Button to find Your seat and details.
CU Admission Test Seat Plan & Admit Card Download from our website. Chittagong University admission exam date has published. Chittagong University (cu) admission test will start from 16th August (Tuesday) 2023 and it will finish 24th August (Wednesday) 2023. Chittagong University admission test seat plan will publish very soon.
An applicant can find his/her seat plan by scanning the QR code on the admit card
| Name of Unit | 1st Shit | 2nd Shit |
| --- | --- | --- |
| A Unit | A Unit 1st Shift Seat Plan | A Unit 2nd Shift Seat Plan |
| C Unit | C Unit Seat Plan | |
| B Unit | B Unit 1st Shift Seat Plan | B Unit 2nd Shift Seat Plan |
| D Unit | D Unit 1st Shift Seat Plan | D Unit 2nd Shift Seat Plan |
| B1 Unit | B1 Unit Seat Plan | |
| D1 Unit | | D Unit Seat Plan |

How to Check CU Seat Plan?
This year's admission test will start with the A unit on 16 August. Usually, admission test seats nearly the campus area. If the distance to the test hall is more, you will have to go out with time in hand to avoid unwanted incidents. However, to download CU A, B, C & D unit seat plan PDF just click the below links.
Visit admission.cu.c.bd
Check Notice Board or any link related to Seat Plan
Download Your Unit and Shift Seat Plan
Check your Applied Unit Seat Plan.
Note: Applicant have Must Bring Two Copies of Admit Card and Necessary tools. They are not Allow to Enter Admission Test hall Without Wearing a Mask. The circles of the answer sheet of the admission test should be filled only with black ink ball pen.