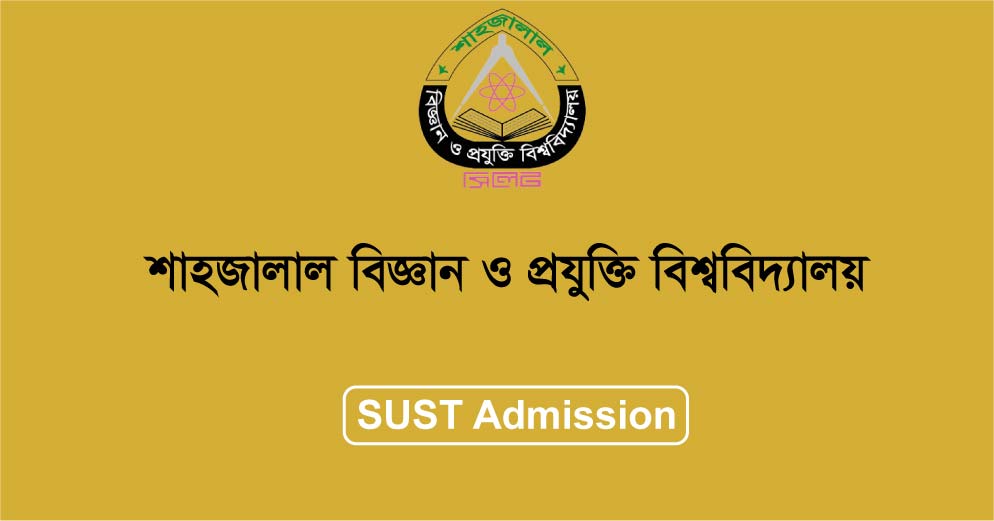 SUST Admission Result 2018-19 For A Unit, B1 Unit and B2 Unit. Details Will Found Here. Shahjalal University Of Science and Technology Admission Result 2018-19 Will Publish Soon at sust.edu Official Website. Here You Will Find The SUST Result 2018-19. After Publish Shahjalal University Of Science and Technology Admission Result, You Can Download by Click Below Result link. SUST is the Top Choice For Students Who want To Study in Science & Technology Education. Hope You like The SUST Admission Circular 2018 Information. When The Authority Publish SUST Admission Test Circular You Can Download it Form below. SUST Result 2018-19 A Unit, B1 Unit and B2 Unit Not Publish Yet. When Result Will be Published, We Will Update Here.
SUST Result 2018-19
The Circular Will Publish For Academic Session 2018-19. Hope The Authority Publish The Circular Soon. The Authority of SUST Take Admission Test in Two Unit Such as A Unit and B Unit. SUST Admission Test Will Held on 13th October 2018. A Unit Admission Test Will Held at Morning 09.30 AM and B Unit Admission Test Will Held at 2.30 PM. Here You Will Get All Information about Admission Test of SUST
The Institute Successfully Running SMS and Online Based Admission Registration Since 2009. But From This Year, Authority Introduce Online and Mobile Banking payment Systtem. Note, If Any Change Will Happened by The Authority, We Will Update here. There are no Hassle To Fill Up The Traditional Way of Application.

The 2018-19 Session SUST Admission Circular Has Been Published. But From Previous Year Circular, We Provide The Admission Deadline. Form Fill Up Will Start From 2nd September and The End Date Will be 25th September 2018. Click Here For SUST Admission Question Solution
SUST Admission Time Schedule
Application Start: 2nd September 2018
Application End: 25th September 2018
SUST Admission Test Date: 13th October 2018
SUST Result 2018-19: 16/17 October 2018
Admission test and application process is divided in two units that unit- A and B. Both students can apply through the mobile SMS. You must follow the instruction before submit application other wise you application can be rejected.
দ্রুত তথ্য পেতে আমাদের ফেসবুক গ্রুপে জয়েন করুন. গ্রুপ লিঙ্কঃ https://www.facebook.com/groups/examresultbd/
You can also get your result on your mobile by SMS.
SUST<space>RESULT<space>Your-Admission-Test-Roll-No  and send your SMS to 16242 from any mobile phone.
SUST <Space> RESULT <Space> Roll and Send To 16242 Number From Any Mobile
Exam: SUST Result Exam Roll and send 16242
After Complete Admission Test and Publish Result. You have To Face Viva. To Attend The Viva Examination, You have Bring The Necessary Document
Students should bring 4 copies recently taken passport size (colored) photographs, original Mark-sheets and Certificates of S.S.C/equivalent and H.S.C/equivalent and required money (about Tk 6850/-) for admission.
Quota applicants should bring the certificate from appropriate authority.
Students must also bring two photocopies of all necessary documents (mark-sheets, certificates). Students have to submit their original mark-sheet of H.S.C/equivalent exam during the admission.
SUST admission Seat Plan
The Seat Plan will be available (on the website or through sms) from 5:00 PM today. You can receive Seat Plan information by sending sms To know your seat from mobile phone, send the message as the following format to 16242 from any Mobile phone operator. Message format :: Seat Plan Has been Published.
SUST Admission Education Requirement:
Applicant Who Passed SSC or Equivalent exam in 2015 or 2016 and HSC or Equivalent exam in 2017 or 2018.
Students Must have Minimum GPA 3.00 in SSC & HSC each of exam and Total Minimum GPA 6.5 in HSC & SSC exam for A Unit
For B Unit Applicant Must have Minimum GPA 3.00 in SSC & HSC each of exam and Total Minimum GPA 7.00 in HSC & SSC exam
How to Apply Sust Admission 2018
From This Year, Students have To Apply Online Through Admission.sust.edu. Note: Sust Previous Admission System Was SMS Based. So, From This Year, Sust Invite Application Through Online. Details Online Application and Payment Method Will  be Available Soon.
Question Format
Question paper will be prepared in Bengali. If any candidate wants to have question paper in English he/she has to request through an email To admission@sust.edu by 10 November 2018.
Examination Procedure
The admission examination will be MCQ based. For every wrong answer 0.25 marks will be deducted.  OMR form must be filled using Black ball point pen. Mobile phone is completely prohibited in the examination hall. The durations, subjects and corresponding marks of the examinations are given bellow.
SUST Admission Test Admit Card Download
Applicants have To Download Admit  Card through sust.teletalk.com.bd. Admit Card Will be Available Up to 11 October 2018. Candidates have to Download and Print Two Copy Admit Card. Admit Card have to Download by Using USER ID and Password.
Departments and Seats Under A Unit
20+40+6=6620+40+6=6620+40+6=66
Department
Seats (Science+Humanities+Commerce)
Economics (ECO)
40+20+6=66
Sociology (SOC)
30+30+6=66
Political Studies (PSS)
Public Administration (PAD)
Anthropology (ANP)
Social Work (SCW)
25+35+6=66
Business Administration (BUS)
30+10+35=75
English (ENG)
30+35+6=71
Bangla (BNG)
5+60+6=71
Total Seats
220+310+83=613
Departments and Seats Under B Unit
The departments/programs under this unit have been classified into two groups: Group 1 and Group 2.
Group
Department/Program
Seats (Science)
1
Physics (PHY)
65
Chemistry (CHE)
65
Mathematics (MAT)
80
Statistics (STA)
80
Computer Science & Engineering (CSE)
100
Chemical Engineering & Polymer Science (CEP)
50
Industrial & Production Engineering (IPE)
50
Civil & Environmental Engineering (CEE)
50
Electrical & Electronic Engineering (EEE)
50
Food Engineering & Tea Technology (FET)
40
Petroleum & Mining Engineering (PME)
35
Geography and Environment (GEE)
40
Mechanical Engineering (MEE)
35
Oceanography (OCG)
30
Software Engineering (SWE)
30
Genetic Engineering & Biotechnology (GEB)
35
Biochemistry & Molecular Biology (BMB)
30
Forestry and Environmental Science (FES)
55
2
Architecture (ARC)
30
Total Seats
950
So, The Shahjalal University of Science and Technology Was Founded in The Year 1987. If You like the SUST Admission Result 2018 Information, Then Share With your Friend. Your Friend May be Need The Admission Circular. Now The Authority expanded to 7 schools, 27 departments and two institutes. The number of teachers has grown to 487 and the students to 9262. Besides, the University has 8 affiliated medical colleges under the School of Medical Sciences with 2744 students.