Assignment
Ibas++ ibas.finance.gov.bd – Registration, Salary Login
ibas finance gov bd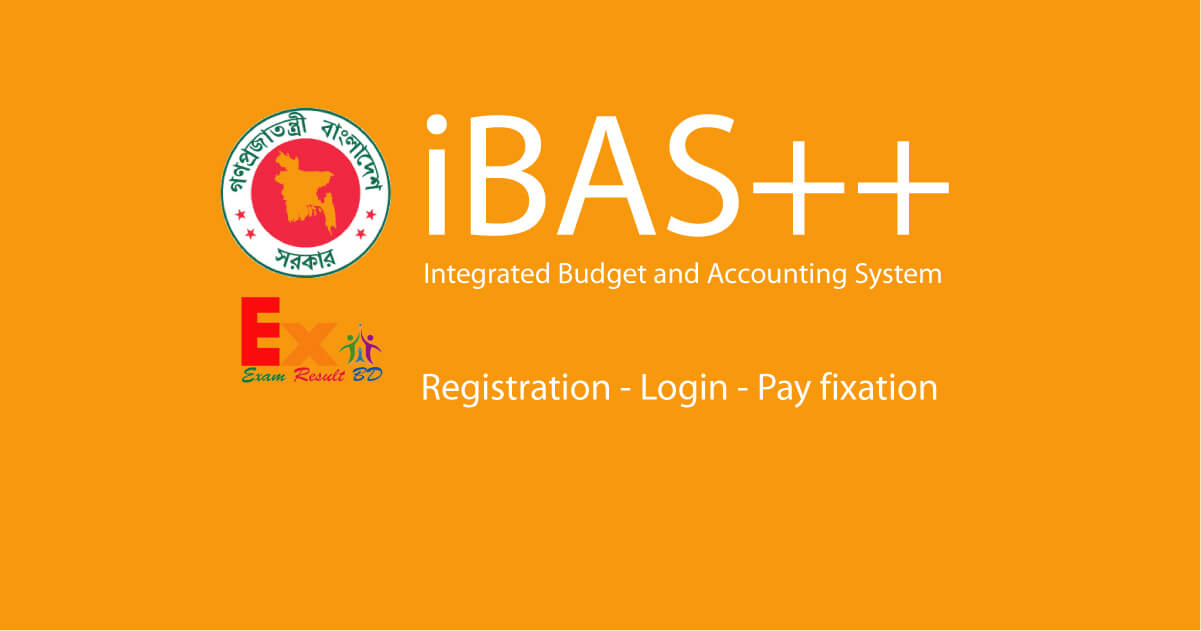 IBAS++ or Integrated Budget And Accounting System is a financial management system of the Government of Bangladesh. ibas.finance.gov.bd is the Official website for Pay fixation, ibas++ Registration and Login. It is one type of internet and oracle-based software mainly developed for budget preparation and distribution to the field officers. The system creates a track to all government transactions and ensures the best delivery services to all government employees.
Let's Go To The Right Section in…
ibas++ Pay Fixation
As it is an internet-based software system thus from budget preparation to revenue collections are done effectively online. In our article, we will describe all pieces of information about ibas modules, advantages, how to submit the bill on it, and many more. Please stay connected with us!
This is mainly an automated transaction system of Government. It bears great significance in alleviating the financial services of Bangladesh. The whole system is totally customized on the database, free of any hardware. Here are more details about this software.
Ibas++ Registration
As ibas is an administrative work, thus only government employees can create an account on this. The software is not disclosed for the general mass. So, ordinary people like us are not allowed provisionally to create an account to access the system.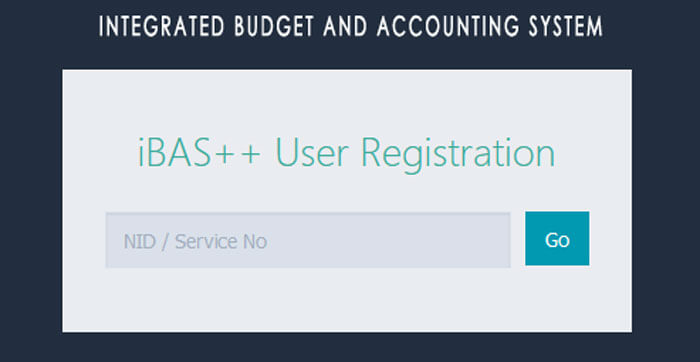 How to submit salary on ibas++
There are easy procedures to submit salary. Follow these steps:
At first, log in your Ibas account.
Then, you will see three linked sections: Accounting, Budget Submission, and Security. For paying salary, click on "Budget Submission."
After that, you will get four options like Bill Submission, Festival Bill Submission, Partial Bill Submission, and Report. For submitting your pay bill, go through Bill Submission. It is that option for paying bills per month. If you are taking under one month, click Partial Bill Submission.
After that, you will find a dashboard on the bill submission page. You will see all of your information like pay point, name of the payee, and office automatically added. Just select fiscal year and month of salary. Click on 'GO.'
Then fill audit reg volume number and page number, which you have to collect from the accounts office.
Now carefully notice your payment and deduction details are ok or not. If ok, press 'Submit.'
Right after that, you will get an OTP to your mobile SMS. Input that number and click on 'OK.' You may print the submission copy if you want.
iBas++ Salary Login
What can you do with ibas++?
There are huge advantages which you can find from it. Like:
This is a centralized and entirely internet-based software.
Financial reports are prepared based on a general ledger.
It prepares the database of government officials, employees, and pensioners.
All types of bills like salary and festival allowance bills of field officers and gazetted officers are submitted online through it. Employee's salaries are offered online through DDO, and payment of allowances, pensions are submitted through EFT.
Income tax deduction certificates are issued automatically.
You can see the complete daily information of income and expenditure of the country by it.
Main modules of ibas++
There are 4-main modules of ibas. They are the Budget preparation, General ledger, Budget execution, and Accounting module. All these modules have different key activities and users. We are going to discuss these.
Budget Module
It uses Medium Term Budget Framework for the preparation of the national budget. Thus some key activities, such as implementing various levels of organizations and multidimensional budget analysis versus actual are done effectively.
Also, it captures detailed estimations and projections for different field offices. The module prepares various financial statements and deeply analysis them for parliament presentation. Finance, line ministries, directorates, field offices, and autonomous bodies are the key users of this module.
General Ledger Module
Budget checking, account controls are enforced by this module. It is the central point of ibas++ that plays an important role at the backend of financial management. Also, it produces an updated clear picture of financial flows like assets and liabilities and provides accounts codes to access the latest accounts of government revenue and expenditure.
When the budget is approved, the sub-module loads "Budget Appropriation." After that, all the transactions occur in this software. The general ledger includes all the money expenditure and the allocated division hack. Even the status of all these is updated to the corresponding classification code.
Budget Implement Module
This module is controlled in a directorate for the execution of the budget. When the parliament approves the budget, just then the operation of this module starts.
The module helps to complete many essential tasks. First, it distributes the budget to the subordinate field officers. For projects and funds development, this module releases funds financed by the revenue budget. Thus, cash management gets help for this. The budget implementation plan (BIP) and other corresponding signs of progress are recorded under this module.
Finance and line divisions, directorates, and autonomous bodies are the key users of this module. It has some of the sub modules.
Allocation: After budget approving, the next step is money allocation. When the budget is approved for the specific needs under any sector, an allocation for this sector will have to to be fixed. In short, the budget is formulated at the national level for the single sector of all the offices across the country.
This process is known as allocation division and all these are controlled by this software.
Money Release: After budget allocation, the money is contributed to the cash management as part of development projects and programs. The transfer is done in any process either bank or cash and all the transactions are recorded in the software.
Recycling: This is also an essential sub-module of budget implementation. The administrative ministry and the finance department of Bangladesh need recycling effectively for various purposes.
Accounting Module:
This module is under the control of the general ledger. It provides some adequate facilities. The module has a database for the employees maintained by ibas++. DDOs and officers can submit the salary bills based on this database that is prepared online automatically. Even travel allowance bills and all other bills can get this facility.
Bills and payment checks or orders or EFTs are processed in accounting offices and can view all these online. Also, various registers, ledgers, and sub-ledgers for GPF are automatically updated for this module. Moreover, it records services, loans, advances, and Last Pay Certificate (LPC) and automatically calculates employees' salaries under that database.
We hope our article helps you enough to know the comprehensive description of ibas++.