Admission
NU Honours Admission Circular 2022 – apply @ app.nu.edu.bd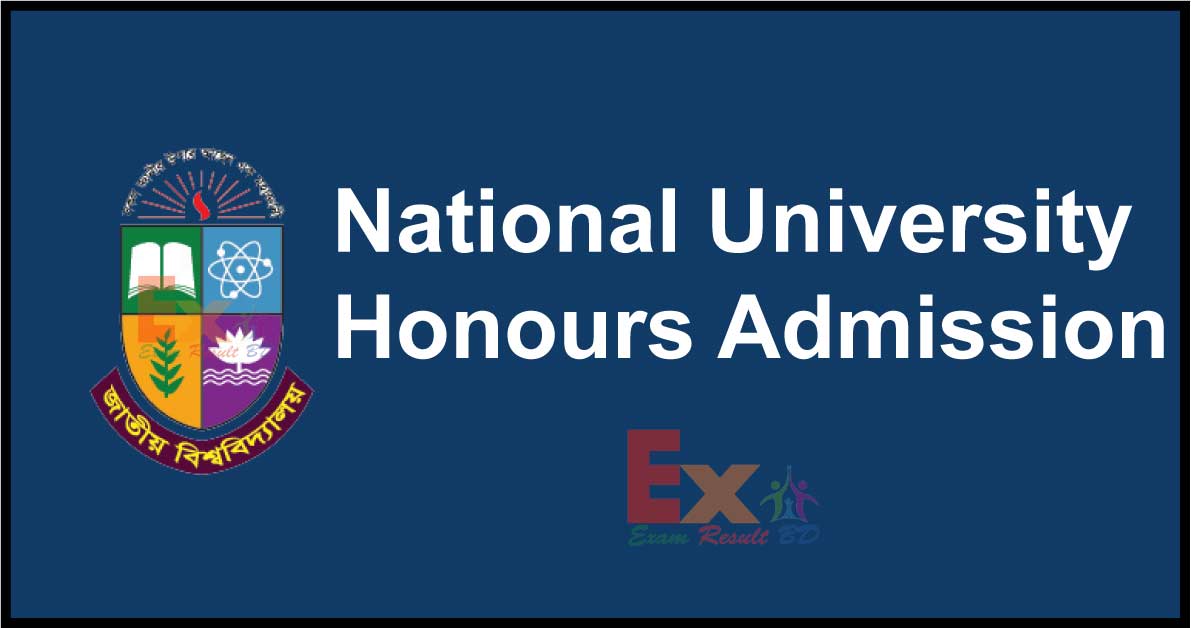 National University Honours Admission Circular 2022 www.nu.edu.bd/admissions. After Complete HSC Exam, Most Students Search For NU Admission Circular for 4 Years Honours Program. National University is The Largest Govt University of Bangladesh. Thus, National University Honours Admission Notice Will be nu.edu.bd/admission link. However, We Also Update About NU Honours Admission Update. Through This Post, Find The Admission Education Requirement, How To Fill up The Honours Admission Form online, How to Make Merit list and Others Information. The Admission Circular Will be Published For Academic Session 2021-22. NU Honours Admission Result Will be Found Through This Link.
National University, Gazipur, is The Largest Public University in Bangladesh. The University Invites Students To Fill Up Online Application Form For its Honours and Equivalent Course. The Course is For 4 Years Bachelor Programs in Different Subjects. So, Interested Candidates Are Request To Apply Within Deadline. The Admission Circular Will be Published on August. For NU Honours Admission 2022, No Admission Test Will be Held To Make Merit List.
Let's Go To The Right Section in…
NU Honours Admission Circular 2022

National University Honours Admission 2022. Honours 1st year Admission Circular 2022 For Session 2021- 22. NU Honours admission Notice will be Published Soon. NU Honors Admission test Notice 2022 Will be Published by NU Authority. 1st Year Undergraduate admission circular 2022 May Publish on The Month of August.
More Than 3,91,055 Seats Are Available For National University Honours Admission. So Huge Number of Students Can Get National University, Which is largest Public University in Bangladesh. Here You Will Find All College Subject Wise Seat of National University.
জাতীয় বিশ্ববিদ্যালয়ের অনার্স ভর্তি আবেদন ২২ মে থেকে ৯ জুন পর্যন্ত।
NU Admission Timeline
Online Application Start: 22 May 2022
Online Application Deadline: 9 June 2022
Last Date to Submit in College: 10 June 2022
Admission Form fee: 250 Taka
Admission Website: admissions.nu.edu.bd
Admission Result: June 2022
NU Admission 2022
The Authority of NU Declared That Admission Process Will be Start January 2022. NU Bangladesh Invites Applicant to Fill Up Application Form For Honors 4 Years Bachelor Degree. Application Last Date February 2022.
NU Honours Admission Educational Requirement:
For Humanities: Minimum GPA in HSC & SSC Must be 2.50 (with additional subject)
For Science & Business Group: Minimum GPA in HSC Must be 2.50 (with additional subject) and & SSC Must be 3.00
Maximum Age 22 Years on 31 December, 2022
NU Admission Online Form Fill Up
Application Form Will be Available When The Authority Declared Application Details. Candidates have to Submit Application Through Online. After Complete Online Application Applicant Have to Submit Online Form and Others Documents in Respected College With Application Fee. NU Application Complete With 5 Step. We Provide here Instruction how to Submit Application Step by Step.
How To Apply NU Honours Admission
At First Step give SSC & HSC Information and Click Next button
2nd Step See Your Information Based on HSC and SSC Information. If All Correct Click Next. See Your Gender.
Now Select Your College (Where You Want To Admit) and Choice Subject ( Be Aware of Choice Subject) When You Finish Click Next.
Now Select Quota Option if Eligible and Click Next
At Step 5 Upload Your photo. [ Photo Size Should Be 120 x 150 Pixel and JPG Format. File Size Maximum 50 KB. Now Click Preview Application Then Check All Information. Now Submit Application. Print Application in (8.5″x11) A4 Paper.
After Complete Admission Form Fill Up, You have To Submit Application Form to Desire College
We know guys, National University is largest university in Bangladesh and it's established in 1992 by as an affiliating University of Bangladesh. National University's short from NU, which is located in Gazipur.
Finally, We are The End Option of National University Admission of Honours Program. Every Year Around 2.5 Lakhs Students Get Admission in National University Honours Admission Course. NU Honours Admission Circular Publish on September and NU Admission Result publish November. National University Honours Class Will Start From 1st October. Hope You Like The NU Honours Admission Circular.