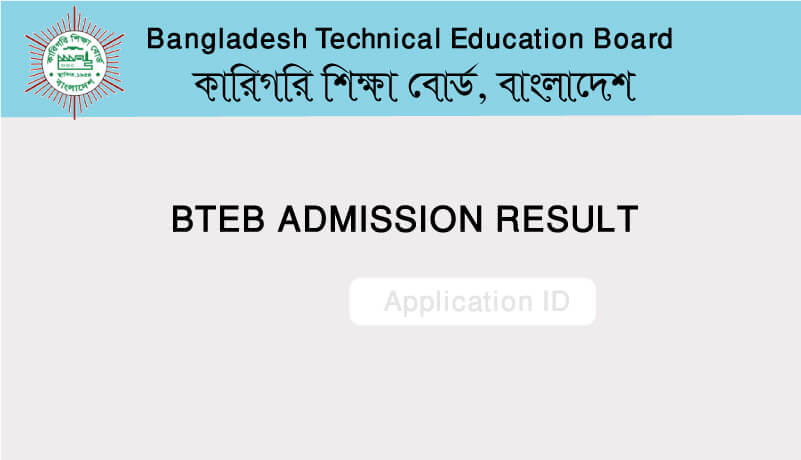 The BTEB admission result 2023 1st Merit List for Diploma in Engineering Will Publish Soon. Now, The applicants are waiting eagerly for the BTEB 1st Merit result. But when exactly the result will come out, and how do you even check the result? To help you with all that, we'll go over everything you need to know about the BTEB admission result below.
The Bangladesh Technical Education Board (BTEB) results are knocking at the door. Checking the result is very easy as well. You can simply use your mobile phone to get your BTEB admission result. But keeping you updated with all the news is also an important thing to do. Also, make sure to get your information from reliable sources as there is a lot of people spreading misinformation online.
Let's Go To The Right Section in…
BTEB Admission Result 2023
The BTEB admission result will start to publish from September. The first merit list for the exam is going to be published on September 2023, and that's confirmed.
Also, you might already know that there are 2 more merit lists that will publish their results separately. You can expect the results to come out after the 1st merit list BTEB admission result is out.
Diploma in Engineering 1st Merit Result 2023
However, the 1st  merit list is more likely to come out in 1 week the first merit list is published. And the 1st merit list is more likely to be published after 2 weeks. You should check the noticeboard to keep yourself updated on the latest news as there are no official announcements that guarantee fixed dates for publishing the results.
How to Check BTEB Admission Result?
You can check the BTEB admission result for 2023 using two ways. Let's check them out in detail below. The first way to get your BTEB result is using the internet. However, you need to make sure that the result is actually out, and then you can follow this method. Otherwise, you will not find anything, which should be pretty obvious. So, wait out for official announcements saying the BTEB admission result is out before trying it
That being said, below we go over a step-by-step process that you can follow to get your BTEB results.
First, you need to go to www.btebadmission.gov.bd
Once you are there, you'll see different programs on the menu. Click on the program you chose, and it'll take you to a new page.
There you'll find an option that says "ভর্তির ফলাফল". Simply click on it.
Once it sends you to a new page, you'll find blank places where you need to put your information.
Put your SSC roll number and board in the required empty boxes and click submit.
There, you'll require to go through a security check. Do it properly.
That should get you to the final page, and there's the result for your BTEB admission exam.
If you get an error, then it might be because of a server maintenance issue. In that case, wait it out and try again after a while. Also, make sure to check whether you put the information correctly or not as it's very important to put everything accurately.
BTEB Admission Result SMS
The other way of getting your BTEB admission result is by SMS. Luckily, you don't have to do anything extra to get your results this way.
Once the result is out, you'll receive an SMS letting you know about your results. Take note that the SMS will only be sent to the number you used on the application
But if you don't get the SMS in time when you're sure that the result is out, you don't need to panic. Sometimes it might be a bit late because of network issues or anything like that. So, you should wait patiently for the SMS, and hopefully, it will be sent to you very soon.
Also, you have the option to check your result online using the previously shown method as well. It'll only take a few minutes and you can get the accurate result in its entirety from the official website.
At the end, These were all the information you needed to know about the BTEB admission result all piled in one place for your convenience. Hopefully, you find all of it pretty helpful.