Result
BOU BA BSS Result 2023 – Open University [bou.ac.bd]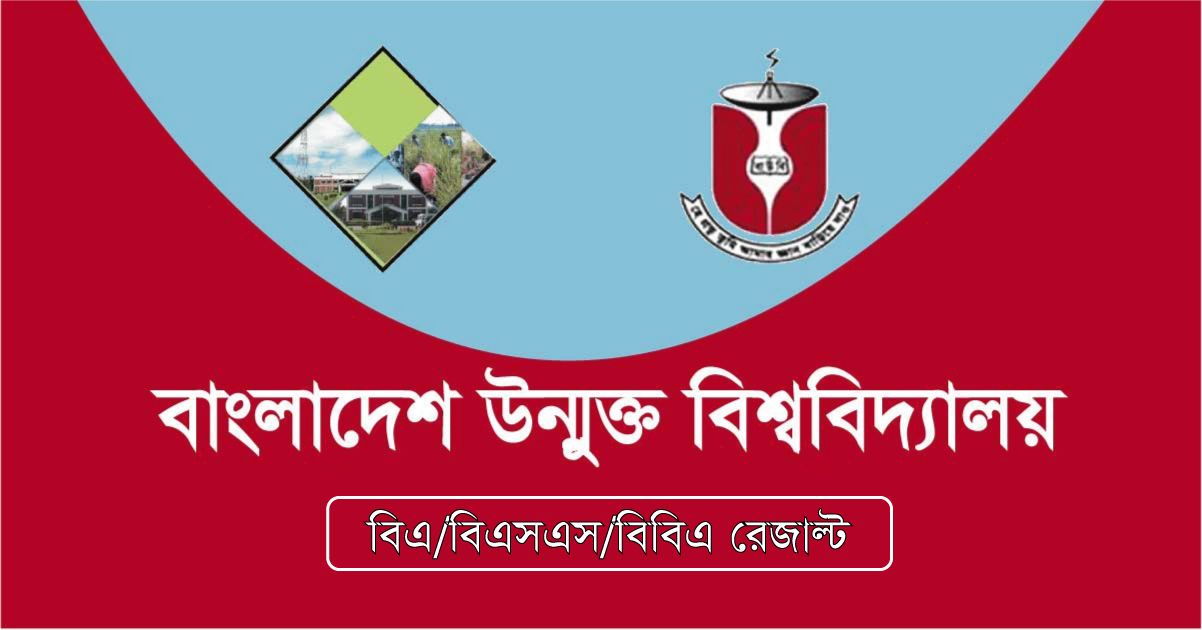 Bangladesh Open University BA BSS Result 2023. Check your BOU BA and BSS Result From Here. Bangladesh Open University BA, BBA and BSS Exam Result 2023. BOU BA BBA BSS Result 2023. Bangladesh Open University (bou) Has been Published BA, BSS and BBA Exam Routine 2023 Schedule for BA/BSS exam. Bou BA BSS and BBA 1st, 2nd, 3rd, 4th, 5th and 6th Semester Exam Routine published by bou.
BOU BA BSS Result 2023
BOU BBS Result, BOU BBA Result and BOU BA Result Has Been Publish. Bangladesh Open University BBS and Others Program Exam Result Will be Publish on April 2023. The bou BA BSS and BBA exam was be begin 28 October 2022 and The Exam was Complete on 13 January 2023. Exam Will be held at 9.00 am to 12.00 pm and 2.00 pm to 5.00 pm. The bou BA BSS exam Routine published on daily news papers and Bangladesh Open University Official Site.
Every year A Large Number of Students Attend The Open University BA/BBA/BSS Exam. Around 50 Thousand Students Attend The BOU BA/BSS Exam.
BOU BA/BSS Exam Result 2023. Total Passing Rate of BA/BSSS Exam is 73.82%. Result will be Found Couple of way. Students Can Collect Result From Sub Regional Center, Online and Based on SMS.
বিএ এবং বিএসএস পরীক্ষা ২০২০ এর ফলাফল প্রকাশিত হয়েছে
BOU BSS Result 2023
Bangladesh Open University is the most popular university in Bangladesh. A huge number of students participate in the SSC, HSC, and other exams every year. You may get all information about BOU BA/BSS Exam from here.
First of all, visit the Bangladesh Open University official result server. This is "https://result.bou.ac.bd/". You can visit the official website by clicking the direct official link here. Then you can get a new window like the following picture.
Then you have to chose "BA or BSS" from the "প্রোগ্রাম" Option. Just click on the drop-down option like the above picture.
Now you have to input your "ID" in the box very carefully.
Finally, click on the "View Result" Option to get your result online.

Get Result By SMS:
To get BA/BSS, BBA, SSC Result by Mobile, Go to mobile message option and type –
BOU<space>StudentId
Example: BOU 08010012237
Send the Massage to 2777 except Banglalink. For Banglalink, Send the Message to 2700.
Note: Student_Id must be Eleven Digits without (-) character and Message must be written in English Format.
Get Result By Online:
if You face to Collect Result, Then Get Result by Click For BA/BSS-2023 Final Result, please visit : https://result.bou.ac.bd/
Also, You Can Find The Bangladesh Open University BBA, BSS and BA Exam Result Here. BOU BSS Exam Result 2023 Will Publish Soon, When The Authority Publish Routine, We Will Update Here.